Download Data Directory Click Here                        Download YouTube Version of CasaXPS  Click Here
CasaXPS 2.3.25 Features (PDF which includes table of Component-Constraints Keywords)
Components Property Page 2.3.25 (PDF detailing features aimed at constructing peak models)
Quantification of Narrow Scan Spectra (PDF discussing features used to quantify spectra including energy calibration)
Peak Models and Fitting Statistics (PDF review of peak models, bell-shaped curves and background curves)
<![if !vml]>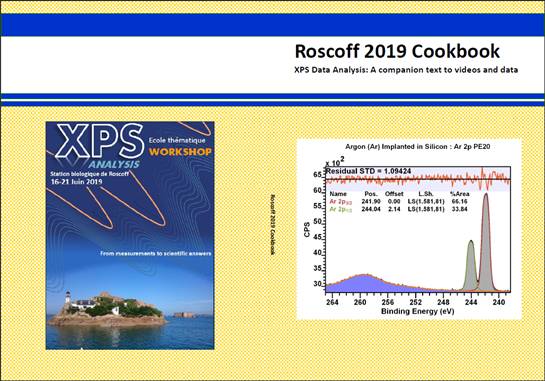 <![endif]>                <![if !vml]>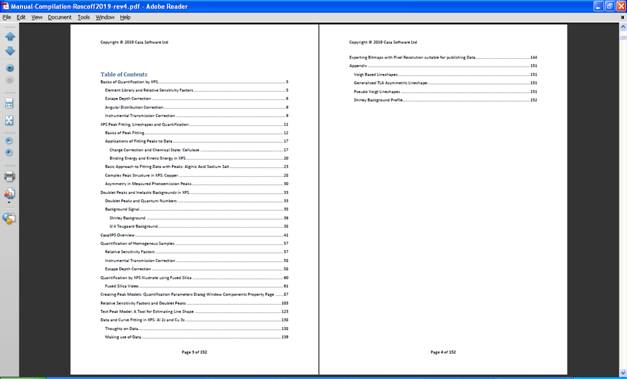 <![endif]>
Download Book Cover PDF   (Paper size A4 80 gsm 152 pages)       Download Book Text PDF
Overview of CasaXPS
<![if !vml]>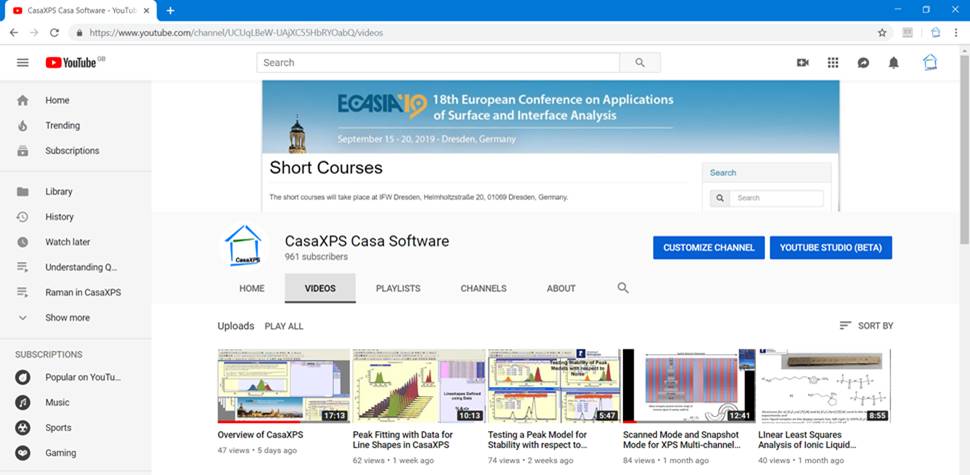 <![endif]>
Quantification by XPS Explained by Example (Fused Silica)
PDF Guide to Video          Click to Download Fused Silica VAMAS file (zip file)
<![if !vml]>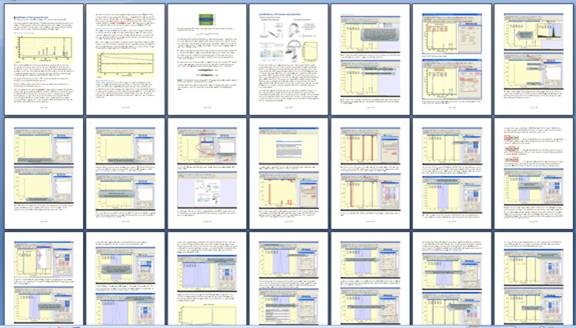 <![endif]>
Constructing a Peak Model: N 1s Narrow Scan Data Fitting using Four Component Peaks
Constructing Line Shape
Processing a Sputter Depth Profile: Thick layer of SiO2 on Si and an example of estimating thin film depth
Printing and Exporting Data as TAB SPACED ASCII files
<![if !vml]>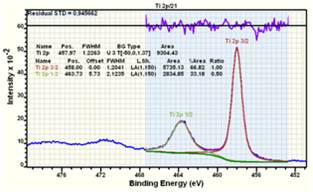 <![endif]>
Getting Started with CasaXPS 2.3.18
Installing and Licensing CasaXPS 2.3.18 Click Here or mp4 Mode Click Here
<![if !vml]>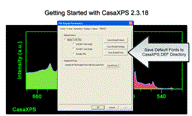 <![endif]>
Setting Fonts and Colours for 2.3.18 Click Here or mp4 Mode Click Here
<![if !vml]>

<![endif]>
Introduction to XPS
Relative Sensitivity of XPS Peaks Click Here or mp4 Mode Click Here
Survey Data and Photoemission Peaks Click Here or mp4 Mode Click Here
Introduction to Quantification by Regions Click Here or mp4 Mode Click Here
Creating a Quantification from a Survey Spectrum Click Here or mp4 Mode Click Here
Creating and Exporting Quantification for a Survey Spectrum Click Here or mp4 Mode Click Here
Converting Data to VAMAS Format
Creating kal Files for Kratos Data Click Here or mp4 Mode Click Here
<![if !vml]>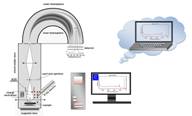 <![endif]><![if !vml]>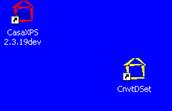 <![endif]>
Kratos Data Click Here or mp4 Mode Click Here
Thermo Data Click Here or mp4 Mode Click Here
X-Y Data Click Here or mp4 Mode Click Here
ULVAC PHI data Click Here or mp4 Mode Click Here
FTIR Spectra ASCII format Click Here or mp4 Mode Click Here
Graphical User Interface Videos Click Here
Chemical State Analysis using Peak Models
Simple Metal and Oxide Peak Model Click Here or mp4 Mode Click Here
Annotation of Spectra
Creating Peak Label Annotation
A survey spectrum is annotated with peak labels. The element library and the Peak Labels property page of the Annotation dialog window are used to label the Ga 2p, Ga 3s, Ga 3p and Ga LMM Auger lines. Click Here or mp4 Mode Click Here
<![if !vml]>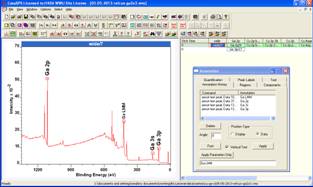 <![endif]>
Creating Regions on Survey Data using Annotation Labels
Peak Label Annotation is used to create quantification regions on survey spectra. Regions are created for two photoemission peaks from sodium and are used to investigate differences between a set of measurements from related samples. Data are initially converted from ULVAC PHI Multipak spe binary files to VAMAS format, following which escape depth corrected Scofield cross-sections are used to compare intensities calculated from Na 1s and Na 2s peaks. Appropriate RSFs are selected from the element library through the Create from Labels button on the Regions Property Page. Click Here or mp4 Mode Click Here
<![if !vml]>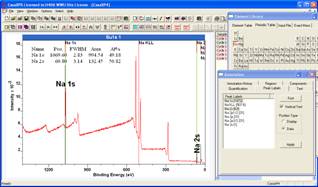 <![endif]>
Display Options
Page of Display Tiles and the Global Property Page on the Tile Display Parameters Dialog Window
A set of display tiles is defined and used to display N 1s all using the same intensity range rather than allowing each individual display tile to have independent scales determined directly from the data displayed therein. The Global property page of the Tile Display Parameter dialog window is used to transfer a specific intensity interval to the other five display tiles.
Click Here or mp4 Mode Click Here
<![if !vml]>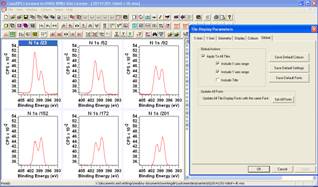 <![endif]>
Display Tile and using the Options Menu to Insert Tiles within Tiles
Two display tiles showing high resolution spectra are added to a display tile used to plot survey data. The video illustrate how the Options menu on the CasaXPS main window makes available tools for managing the display in terms of tiles within tiles. Each such display tile is fully functional and provide more than simply displaying data, but also permit processing and the preparation of quantification items including full peak models for spectroscopic data.
Click Here or mp4 Mode Click Here
<![if !vml]>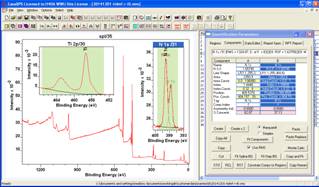 <![endif]>